Hot Topics
Cursor over the scroll to pause.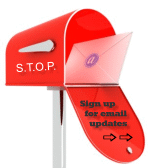 Welcome to STOP's website!
The only NALA affiliated association in San Antonio.
STOP for great CLE, networking, fellowship and career enhancement.
The need was there! The time was right! And in 2002, a dedicated group of paralegals in San Antonio began the formation of the South Texas Organization of Paralegals, Inc. (STOP) as a nationally affiliated paralegal organization to serve San Antonio and the South Texas area. They worked diligently to complete all requirements for affiliation with the National Association of Legal Assistants, Inc. (NALA), and STOP was approved for affiliation at the 28th Annual NALA Convention held in July 2003 in San Antonio.
On January 28, 2003, STOP held its first meeting thus San Antonio gained its first and only nationally affiliated paralegal organization! STOP quickly became a major force in the San Antonio/South Texas legal community and quickly attracted a large membership.
STOP members are individuals who share their experience, education and talent to promote the paralegal profession, and help working paralegals as well as students aspiring to a legal career. STOP believes continuing legal education is and always will be a top priority. STOP welcomes members at all stages of their career development, and seeks to inspire the growth of all its members while specifically addressing the CLE requirements of paralegals who are maintaining certification and specialty designations. STOP meetings offer enjoyable, relaxed and well organized networking experiences and provide at least 10 hours of quality CLE a year.
As a NALA affiliate, STOP encourages and supports paralegals seeking certification through NALA and proctors the CLA/CP exam in San Antonio at its every opportunity. STOP has also recently instigated a scholarship program which includes, along with its other awards, several CLA/CP related scholarships.
PARALEGAL = PROFESSIONAL PRIDE